Responsible financing
Lending and financing with the future in mind.

Our credit responsibility
A big part of our business
Credits to households and companies are our core business. For us it is important that we have a sustainable lending operation that is based on the customer's repayment capacity. A weak repayment capacity can never be justified by a high interest rate or good collateral. This type of lending protects the customer from running into financial difficulties due to excessive indebtedness. Over time it is beneficial for both the Bank and society at large.
Sustainable requirements
The sustainability requirements we set when granting credit give us the chance to contribute to greater respect for human rights, better working conditions and climate-related issues. We also support international initiatives and guidelines with the aim of encouraging and facilitating corporate sustainability. This can result in the Bank declining credit to companies that do not apply these principles.
Credit policy
Our credit policy states that lending must be responsible and meet high demands for sound ethical standards.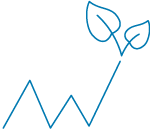 Sustainable finance
Green loans
With green loans we finance sustainable projects in order to minimise negative impact on the environment. Each project is continuously monitored to ensure that the environment and climate are taken into consideration.
Green bonds
We are very active as an advisor to new and existing issuers, companies and institutions that intend to issue green bonds. We offer assistance in establishing terms and conditions, and also when issuing green bonds.
Handelsbanken's green bonds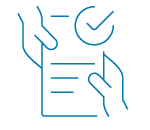 On 25 November, Handelsbanken issued its second green bond. By issuing green bonds, Handelsbanken can support the long-term development of sustainable solutions through the financing of green projects.